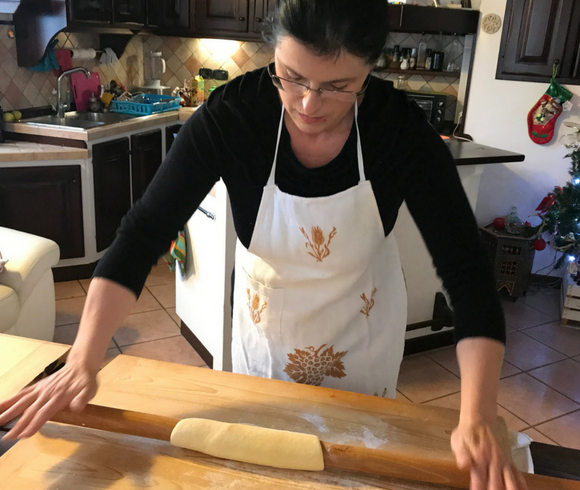 HANDMADE PASTA WITH GRANDMA IN CORINALDO
80,00 adults | 40,00 kids
I'm an Italian mum of two kids and I spent lot of my life cooking. I learned the pasta local recipes by my mum, who learned it by her mum!
We will meet in the centre of our medieval village, Corinaldo. My niece will wait for you at the meeting point and together we will have a walk in the tiny streets to let you enjoy the real Italian atmosphere in a not touristic place. Then, we will be in my family's home in few minutes, where we will start to cook!
Eggs, flour…and love! This is all that you need! We will cook three different kinds of pasta: Passatelli, Tagliatelle and Cappelletti. We will use the freshest seasonal ingredients picked by our family farm. My mum will appear to help us, for sure. And, you know, there is not a better chef than an Italian Nonna!